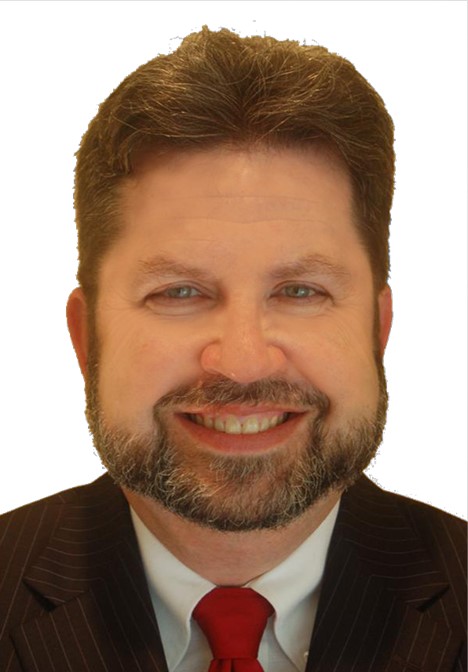 Robert Lloyd
Stanford-trained innovator with extensive international B2C and B2B experience in product and service design and delivery across consumer
products, retail, telecom, medical devices, financial services and non-profits at Motorola, Verizon, Johnson & Johnson, BlackBerry, NY Times, Ocwen Financial, and others with over $2B in benefits.
PAST POSITIONS
Global Director of 5-NINES Strategic Performance Motorola PCS


Global Director of Product Reliability and Consumer Impact Motorola PPG

Reliability Engineering Manager - North America Motorola PPG

Product Design Engineering Section Manager - Japan Products Motorola PPG

Corporate Director of Lean Six Sigma & MBB Ocwen Financial

Division Director of Design Excellence Johnson & Johnson

Chairman of the Board South Florida Science Museum

Senior Consulting Positions Verizon, BlackBerry, Motorola, NY Times

EDUCATION & CERTIFICATIONS

Certificate in Innovation & Entrepreneurship Stanford University


Master of Business Administration Huizenga College of Business at NSU

Master of HRM (Org Development) Huizenga College of Business at NSU

BS in Mechanical Engineering University of Massachusetts at Amherst


Certified Six Sigma Black Belt ASQ

Certified Manager of Quality & Organizational Excellence ASQ

Certified Lean Sensei Villanova University


Certified SAFe Agelist Scaled Agile Inc


1st Wave "MBB" (trained by Mikel Harry in 1987, pre-cert era) Motorola University

Shainin Methods Instructor Motorola University

Licensed US Patent Agent US Patent & Trademark Office

Design Control Requirements & Industry Practice AAMI
Rapid Prototyping/Testing

Computer Modeling & Sim

In

ducted to Motorola's Science Advisory Board Association (top 1% of engineers based on peer review of work)

Recipient of Motorola Distinguished Innovator Award for 13 patents and 9 technical publications

Recipient of Motorola CEO Quality Award and Motorola CEO Cycle Time Reduction Award

Named Motorola Volunteer of the Year for work with Palm Beach County Schools and South Florida Sciense Museum


Toastmasters District 47 Outstanding Division Governor for driving accomplishments in leadership and public speaking
Quality Management Systems

Hoshin/Balanced Scorecard
Kano and Conjoint Market Analysis
Course Deployment


Workouts/Workshops

Data Mining/Lloyd Diagrams
DFSS - DMADV - JTBD - QFD - DFX - FMEA - DOE - RSM - ALT

PROGRAM DESIGN, DEPLOYMENT, MANAGEMENT

STRATEGIC QUALITY & RELIABILITY

Led team of engineers in breaking the Japanese trade barrier in electronics, beating all 5 Japanese competitors in cost, quality, performance and on-time delivery to become the largest seller of radios in Japan. Led development of over a dozen products.
Led a 2-person Lean Startup project that created a new multi-million dollar sports broadcast business unit in just 6 months. Product won a Consumer Electronics Show Ace Award for Innovation. Product screen now appears on all televised sports.

Conducted advanced feasibility research with Motorola Marketing and Industrial Design on new telecom product concepts (credit card, wrist watch, transformables), assessing customer experience, reliability, human factors, and manufacturability.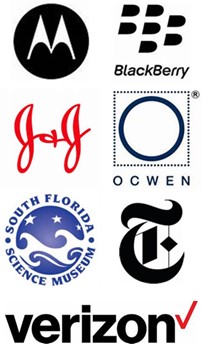 Created live, web-based, blended and simulcast corporate training programs in Lean Six Sigma, DFSS, and Design Thinking at Motorola, Verizon, BlackBerry, and Ocwen Financial, training over 5,000 employees internationally.

Managed corporate international Lean Six Sigma program with 22 BBs working over 100 DMAIC & DMADV projects in the US and India in loan servicing, call centers, IT, sales & marketing, litigation, performance management, human resources, debt collection and real estate portfolio management for project savings of over $60 million.
Designed and implemented a transactional Control Reporting system that improved project execution by 400% using user friendly Excel templates (presented at 2006 Miami Six Sigma Summit)
Created field correlated accelerated life test that simulates 5 years of product life in just 1 week, permitting engineers to iteratively test and validate changes prior to release, reducing time-to-market by over 2 months, and cutting field failures and warranty costs in half. Test was implemented corporate-wide for $1 billion in benefits.
Developed an upstream concept review process that increased reliability and reduced product time-to-market by over an additional 2 months. Implemented the process at multiple sites to create a corporate technology network that leveraged resources, promoted collaboration and expedited technology transfer across corporation for over $300M in benefits.
Devised graphical data mining system that rapidly and accurately detects & classifies product & transactional root causes, confirming resolution effectiveness. Presented at 2012 ASQ World Conf and at 2011 ASQ Silicon Valley Quality Conf.
Quality Manager for Mototorola's largest U.S. production line, leading Lean Six Sigma efforts for over $25 million in savings
Blue Ocean Strategy


Business Models/Pivots


Ethnographic Research