STEVE JOBS ON WHY XEROX FAILED
(AS WELL AS OTHER BIG COMPANIES)
HARVARD BUSINESS REVIEW ON
BLUE OCEAN STRATEGY
BUSINESS AS USUAL IS NOT AN OPTION . . .
PARADIGM SHIFTS
Major firms repeatedly fall to paradigm shifts with increasingly shorter lifespans.

The rate of change is rapidly accelerating with new technologies and business models.

Competing in cut-throat Red Ocean markets, with declining margins, is a losing game.

Smart firms use innovation strategies to create uncontested Blue Ocean markets.
DESIGN THINKING

Truly innovative and exceptional products/services require a thorough understanding of hidden customer needs that traditional market research techniques fail to identify.

Observational and ethnographic research of actual customers in real life situations uncover critical unmet needs and new business opportunities.
Kano and Conjoint analysis more effectively identify and prioritize key market drivers.
Iterative development, prototyping and customer testing help to confirm if you are moving in the right direction and permit a fast response to marketplace changes.
STRATEGIC EXECUTION
Lean Startup rapidly and inexpensively tests your proposed product and business model with markets to assess if you have a successful offering or if you need to make pivots.
Pivots can involve markets, channels, value capture, technology, platforms or other elements. Such pivots have been the key to success for many multi-billion-dollar firms.
Agile provides a reliable pipeline for the continuous development of working products or services with higher quality and reliability at less risk and greater capability of change.
Once product-market fit has been established, Design for Six Sigma (DFX, FMEA, DOE,ALT, computer modeling) is used to insure that you meet customer expectations, reduce time-to-market and avoid high warranty costs and loss of company reputation.
ORGANIZATIONAL DEVELOPMENT
Training and Change Management are crucial to moving an organization to the Design Thinking/Lean Startup approach that busts firms out of Red Ocean markets and into the uncontested growth of Blue Ocean markets.
Although training will teach these new operational skills, it is equally important to break away from old managment mindsets and embrace this new innovative culture of rapid, customer focused, iterative testing.
Failures of iterative testing should be embraced as learning opportunities. Firms with a culture of failure avoidance often do not "push the envelope" and quickly fall behind.
To achieve competitive pricing, quality and performance, Lean is used to eliminate waste in operations and inventory, while Six Sigma is used to minimize product or service variations and defects.
Theory of Constraints is used to identify and resolve operational bottlenecks to increase profits, capacity and speed, while reducing lead times and inventory.
Continuous Improvment greatly benefits both the company and its customers.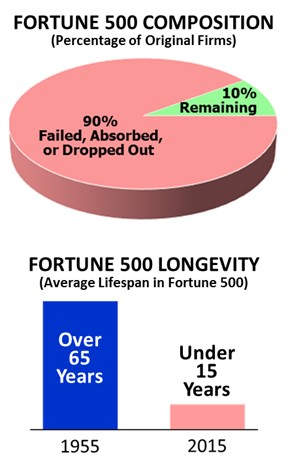 Click HERE to learn how we can assist your firm regarding:
STRATEGIC PLANNING - PROGRAM DEPLOYMENT - CHANGE MANAGEMENT - COURSE DESIGN/TRAINING WORKSHOPS - INNOVATION BOOT CAMPS - KAIZEN EVENTS - COACHING - KANO & CONJOINT ANALYSIS ETHNOGRAPHIC RESEARCH - PREDICTIVE ANALYTICS - COMPUTER MODELING - KEYNOTE SPEAKER
DESIGN THINKING - LEAN START-UP - AGILE DESIGN - LEAN - SIX SIGMA - DESIGN FOR SIX SIGMA