REFRAME NEEDS TO BREAK FREE OF EXISTING PARADIGMS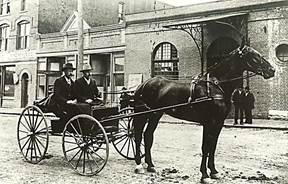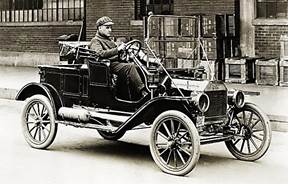 GET FROM POINT A TO B FASTER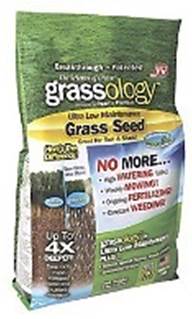 CUSTOMER NEEDS ARE LIMITED BY THEIR CURRENT PARADIGMS
IDENTIFY CORE "JOBS TO BE DONE" TO BREAK CURRENT PARADIGMS
"Jobs To Be Done" are core objectives that customers are struggling to achieve.
They are

independent

of time, location or solution.
A reframing of Henry Ford's customers' need would be:
"To get from Point A to Point B faster"
By focusing on the core objective, many new concepts, cheaper concepts, more efficient concepts, more effective concepts now become possible.
These paradigm-free concepts are what Steve Jobs was referring to when he said,
"People don't know what they want until you show it to them
"
Although we may have used observational research and interviews to identify
customer needs and even used advanced market research tools to prioritize them,
these needs are limited by the customers' current paradigms.
"If I had asked my customers what they needed...
they would have said FASTER HORSES."
That was because their view of transportation only involved the use of horses.
In order to create truly disruptive innovation we must understand the customers' motivations behind those expressed needs.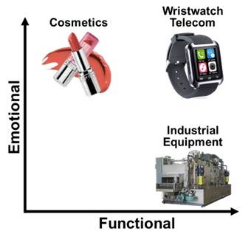 FUNCTIONAL VERSUS EMOTIONAL "JOBS TO BE DONE"
APPLICATION OF "JOBS TO BE DONE" IN THE SERVICE INDUSTRY
Use of "Jobs To Be Done" are not limited to products, but are just as applicable to the service industry. When applied, it is useful to examine the Customer Journey Map to identify the various jobs needing to be accomplished. To be more effective, the various tasks of that Customer Journey Map should be reframed in the broadest terms, just as we had done for the above products.
In addition, Customer Journey Maps should be made for both end users and "interim" customers of the value stream. For Airbnb, end users are guest and interim customers are B&B owners. For Uber, end users are riders and interim customers are drivers. The core objective of both must be addressed for success.
Airbnb became the largest providerof accommodations, not by taking on the hotel industry directly, but by providing advertising, reservations, dispute resolution, insurance and more to millions of bed & breakfasts operators and their guests.
Uber became the largest transportation firm, even though it owned no vehicles, by providing work to an army of free-lance drivers, an app for consumers to readily obtain service and see driver ratings, and a means for the financial transactions.
There is a tendancy to focus entirely too much on JTBD functionality. In fact some consultants have even advised excluding emotional needs. We at Lloyd Consulting Group, Inc. feel that such an exclusion would be ill advised.
As Simon Senek points out in "Starting with Why", although the neocortex part of the brain processes analytical reasoning (associated with functionality), it is the lymbic part that is associated with emotion and purchase decisions.
Each product or service resides at different locations on the Functional-Emotional grid. Industrial equipment is highly functional, but lacks emotion. Cosmetics are very high in emotion (impacting how we feel others see us or how we see ourself), but in most cases, are fairly low in functionality.
Wristwatch telecom products have high elements of both functional and emotional components. The emotional element is related to the fashion/status statement that the watch makes. Departments stores have literally hundreds of watch styles in order to appeal to the varied customer tastes. Unfortunately, wristwatch telecom products are very limited in their range of style selection.
Whenever a conflict exists between function and emotion, it is emotion that wins out. This explains the relatively low sales of wristwatch telecom products. However, in their attempt to increase sales, companies try to increase the functionality of their wristwatch products. We say that they would be more successful if they tried to satisfy the emotional needs by increasing the variety of styles offerred.
To emphasize my point regarding function versus emotion, I ask this one question:
Why do 50 year old men buy Corvettes?
To reinforce the point, we will look at development of new lawn care products.
If the objective is defined as "create a better way to

mow

a lawn", we are violating the guideline of independence from solutions and are restricting our options. Yes, you may develop a robotic way to mow a lawn, but that may be insufficient.
If the objective is defined more broadly as "achieve an attractive low lawn", we have more options to explore, including developing a grass seed that does not need to be mowed.

Such a disruptive product could quickly make all lawn mowers obsolete!